THE KENYA DREAM CENTRE IS HELPING BABIES THAT HAVE BEEN RESCUED FROM THE GARBAGE DUMP, THE SLUMS AND THE STREETS.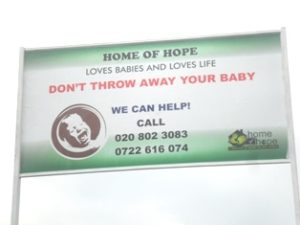 FACT: BABIES ARE BEING THROWN AWAY IN THE GARBAGE DUMP OF NAIROBI, KENYA EVERY DAY.
FACT: WE HAVE SIGNS AT 3 OF THE DUMP ENTRANCES SAYING "DON'T THROW AWAY YOUR BABY!"WE RECEIVE 10-15 CALLS A DAY FROM DESPERATE WOMEN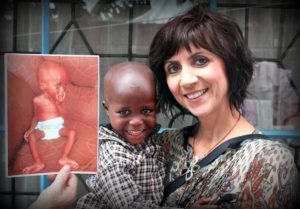 Story: This little boy was left alone in a house for days, starving so much that he was sucking the skin off of his fingers. He was rescued and was moved to the Dream Centre where his Canadian sponsor named him Jadon.
He is so happy living at the Dream Centre until he is strong and can be moved into a loving Kenyan family.
This is the 3-story building that is now completed. It will house 90 rescued babies and abandoned children. This is not an orphanage. 

Our goal is to rescue 100 babies each year and nurse them back to health to then be transitioned into loving Kenyan families.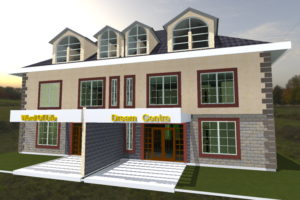 If you would like to help with the monthly operations of the Dream Centre, that would be greatly appreciated! With the many babies needing medical attention, extra supplements, etc.